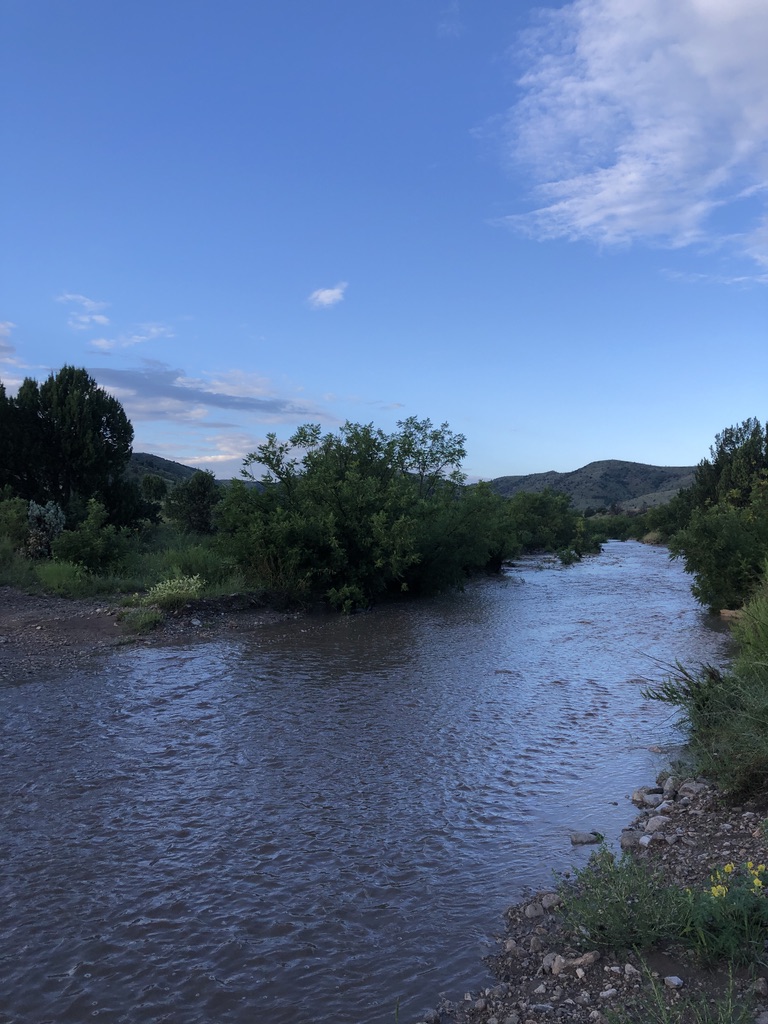 Customized Vacation Package
It's hard to say which offering at Tierra del Alma is my favorite. Experiences might be the one! This is where my background and love of hospitality really shines. It is truly a privilege to design a day or weekend of exploration, relaxation, insights, and adventure. I find it energizing and inspiring to be able to collaborate with you to create an experience tailored to your desires and needs. Getting to create and make this possible and watch you unfold. To see the smiles, the ah ha's, the exhales, and the sighs is joy for me. When we brainstorm together to create your vision, the sky is limit.
Overnight Casita Package with Half Day Experience
Wake up to the golden hillsides of the Hondo Valley. Listen to the coyote and bird songs as you enjoy breakfast delivered to your door. Your experience is 3 hours, in the morning or afternoon and light refreshments are provided. Try Equus coaching, art making, horse yoga, breathwork, walking meditation or let yourself be inspired and we'll craft your experience. The rest of the day you can submerge in the offerings of the surrounding area or stay on property. Perhaps hike the hills, have dinner brought to you or go just down the road to the historic Tinnie Silver Dollar, let Chef Daniel treat you to his culinary gifts.
Equus Experience Options:
Guided Meditation & Painting on Horses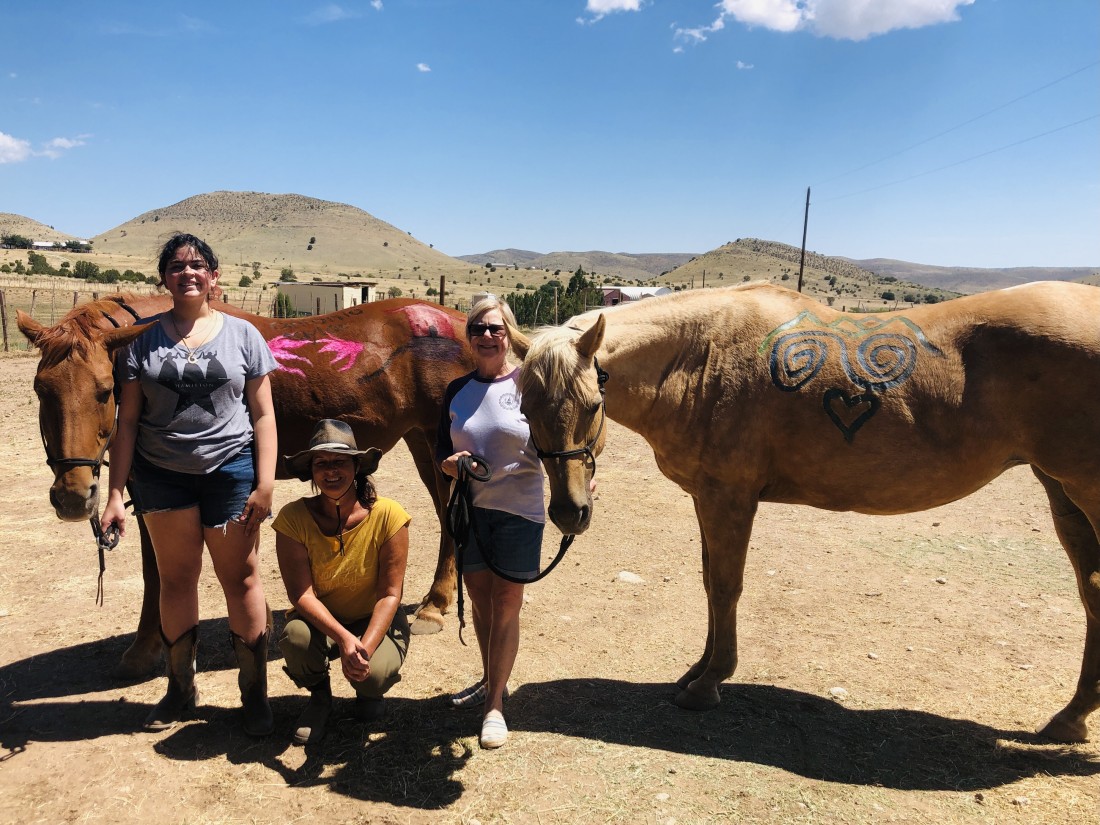 We will gather in the pasture to discuss a topic you would like to explore. I will lead you through a guided meditation where you will meet a horse and share in its wisdom. Following this we'll debrief, and you get to choose a horse from our herd to paint on directly, symbols or images that came up for you in the meditation. Don't worry, this is about playful fun not about perfect painting.
Explore a topic, intention, or troublesome spot, one on one in the round pen with a horse of Tierra del Alma, facilitated by Melissa. This is excellent to really hone in on a topic/intention that is resonating in your life.
In an obstacle situation, things get uncovered very quickly! Explore your topic with a horse of Tierra del Alma, facilitated by Melissa. This is great for 2 people, or couples.
A quiet low-key place to explore with a horse of Tierra del Alma, facilitated by Melissa. This is especially well suited for a healing experience or for exploring self-care.
Sit, observe, learn from the herd. Take tea out to the pasture and watch and interact with the herd. They have much to teach us about relationships, hierarchy, being present and slowing down. This is a guided discussion facilitated by Melissa. 90 mins
Add ART and/or Movement to any of the Equus offerings!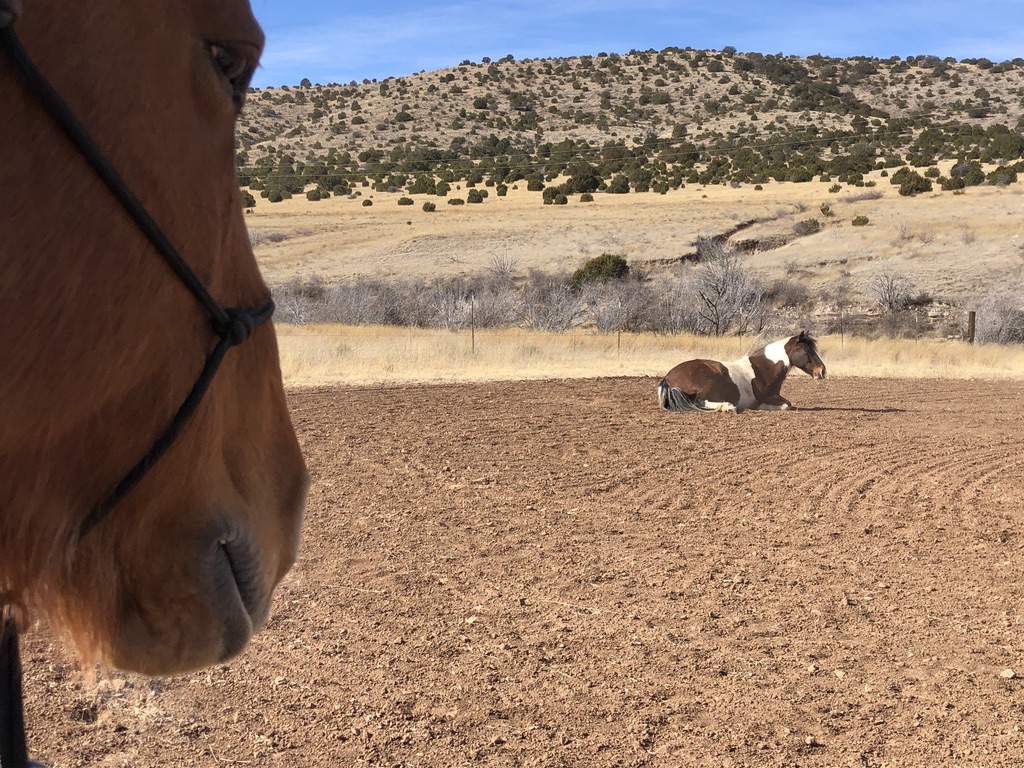 "As a seeker of adventures, I found myself in New Mexico to meet up with a dear friend. The Casita is something that touches all the senses.  I had the pleasure to experience the land, its food, its animals, and its weather.  I felt at peace, no stress, and very present of the beauty and animals surrounding me.  I had the privilege of being introduced to some of the animals – Luna, Patches, Roo, Millie, and Bobby and (other dog's name -eek I forgot).  What I realized, is that all of the animals were teachers and we can all learn something about ourselves if we are open to it.   No ego is allowed, just openness and curiosity, with warmth and humor.  Sometimes it isn't what we do that is adventurous, but what we allow internally that offers us to grow.  Thank you for the Casita experience.  This reminded me of something that Carl Jung, the famous psychiatrist stated, "who looks outside, dreams; who looks inside, awakes".
Mei-Li Hennen, 2023