Tierra del Alma offers Equus Coaching workshops and demo days as well as horse clinics. Lunch is offered as an optional add-on to all workshops and clinics.
Past Clinics
In May 2022 we hosted our first clinic, a Sold-Out weekend with Sam Van Fleet. We had so much fun learning the basics of liberty and doing private sessions with Sam. We can't wait to have her back!
Sam Van Fleet: vanfleetmustangs.com
At 23-years-old, Sam began volunteering and working with horses at a Draft Horse Rescue in 2011/2012. She began training horses in 2014- from mustangs to draft horses.  After showing on the A-circuit jumpers she shifted her focus to mustangs, starting horses under saddle and liberty work.
In addition to the Mustang Makeovers, Sam is also an approved TIP-trainer and rescues PMU foals from Canada. She currently is traveling the country with one of her personal mustangs learning from various trainers as well as putting on clinics of her own and teaching private lessons. She travels across the country training and giving liberty and trick lessons. Her 'home bases' are in Florida, California, and Massachusetts.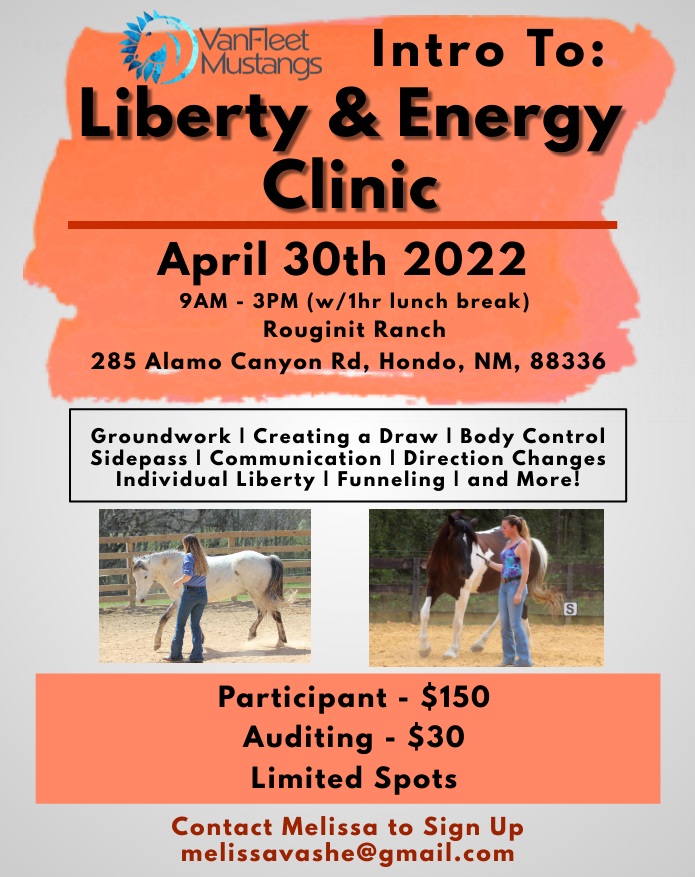 Upcoming Clinics
Horse Advocate, Anna Blake, Calming Signals Clinic
April 22 & 23, 2023
*Waiting to confirm that we can fill attendance.
Please contact Melissa if you are interested in this clinic. 8 spots per day.
This clinic will run 2 separate days, April 22 and again on April 23 offering the same topic on both days.
1 day clinic with Anna 335.00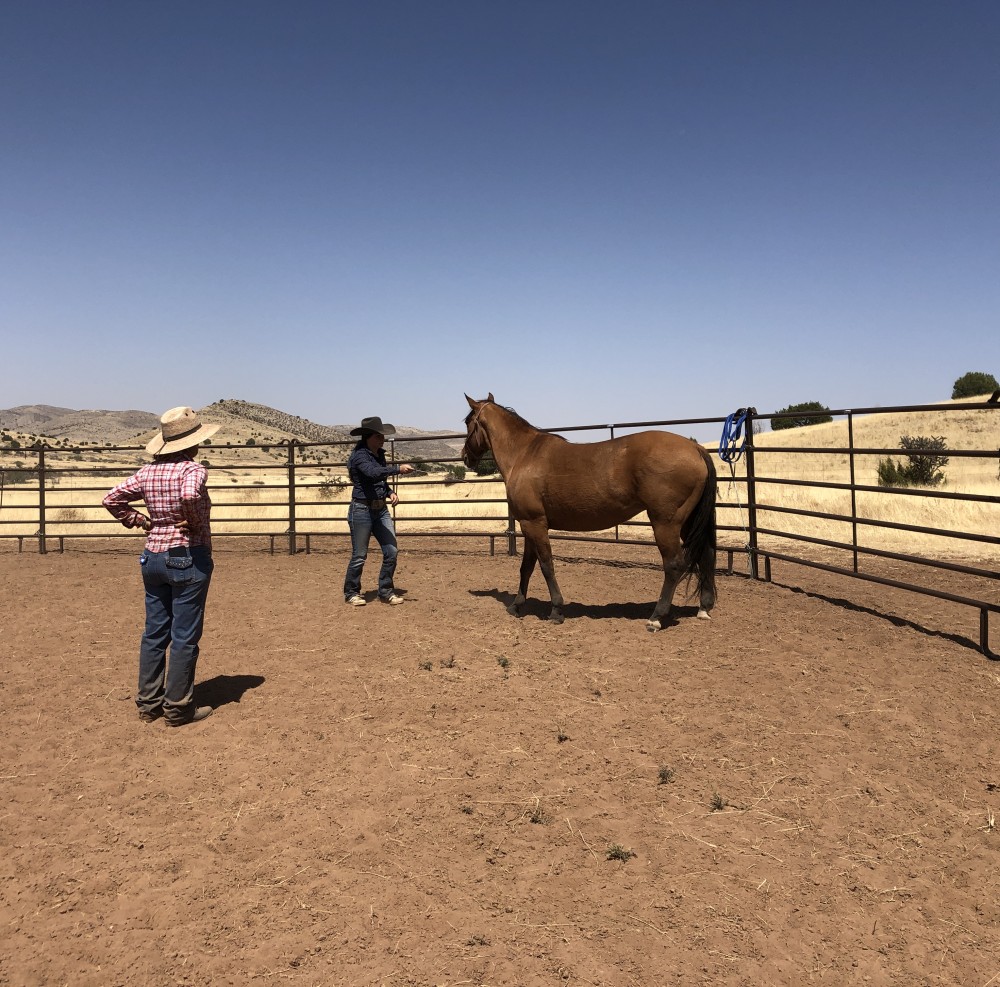 Calming Signals
If you are standing next to your horse and he looks away, do you think he's distracted or even disrespectful? When your horse yawns, is he sleepy or bored? If he moves slowly, is he lazy?   Calming Signals is a concept clinic on the ground and/or mounted. We'll learn to read and respond to calming signals with special attention to comprehension (active listening, intention, and complacency). It's an equine-focused approach to haltering, leading exercises, and your body language. I'll say breathe a few thousand times.
Calming Signals for Humans
Do our bodies give horses cues that we might not be aware of? Do we give contradictory messages? This day is human-focused, honing a personal physical clarity in what we "hear" and what we "answer." Body language is our shared dialect with horses. In this clinic, we focus on how humans can best communicate using our own calming signals.